Dr. Pitcairn's Guide to Natural Health for Dogs and Cats
by Richard H. Pitcairn, DVM, and Susan Hubble Pitcairn This is one of the most comprehensive books for the beginner to learn about natural, holistic health care for pets. I recommend it very highly. It's a great place to start your journey.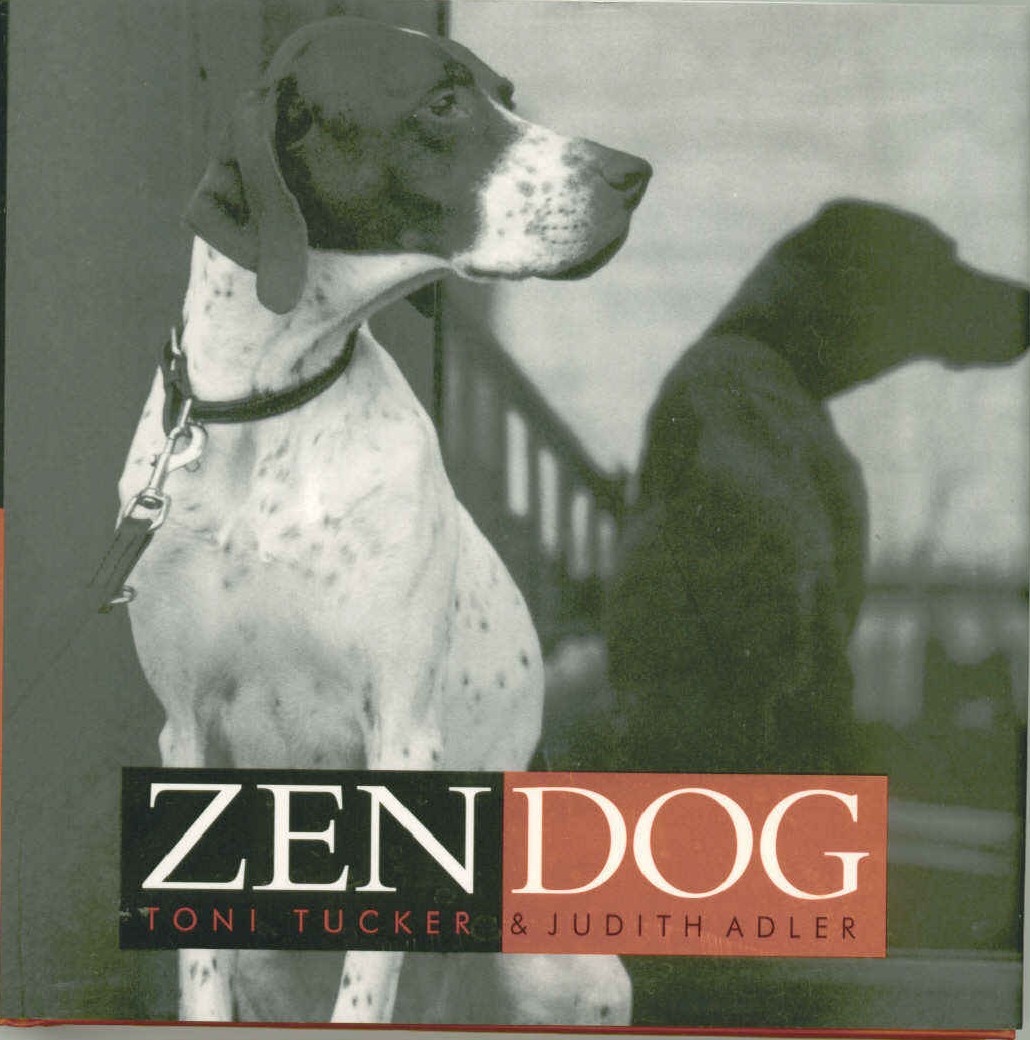 Zen Dog
by Toni Tucker & Judith Adler
We are what we think, all that arises from our thoughts. With our thoughts we make the world. Speak or act with a pure mind and happiness will follow you as your shadow, unshakable. Buddha/Dhammapada
Give Your Dog a Bone & Grow Your Pup With Bones
by Ian Billinghurst, B.V.Sc.[Hons], B.Sc.Agr., Dip.Ed.
Dr. Billinghurst is the person responsible for coining the term "B.A.R.F." for the raw food diet. ("Bones and Raw Food" or "Biologically Appropriate Raw Food " if you prefer.) These books are written in a conversational style that is very easy to follow.
The Natural Remedy Book for Dogs and Cats & Natural Healing for Dogs and Cats
by Dianne Stein
Diane Stein's books cover everything you've every wondered about in the realm of natural health care - and much much more. These books offer a great wealth of information in good detail. Extremely fascinating reading!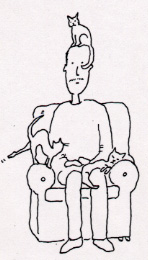 The Crossing Press Pocket Series
Allergies, Arthritis, Natural Cat, Natural Dog, Nutrition, Parasites, Skin and Coat Care, Training Without Trauma
by Lisa Newman, N.D., Ph.D.
These books are an excellent, inexpensive way to get your natural care library started. Very in-depth informaton.
The New Natural Cat
by Anitra Frazier and Norma Ekrote
THE Bible of natural health care for our purr babies.
The Nature of Animal Healing: The Definitive Holistic Medicine Guide to Caring for Your Dog and Cat
by Martin Goldstein, D.V.M.
Dr. Goldstein is getting a good deal of mainstream attention for his approach to natural health.
The Veterinarians' Guide to Natural Remedies for Dogs
by Martin Zucker, DVM
Dr. Zucker gives an analysis of different treatments for many dis-eases.
New Choices in Natural Healing for Dogs & Cats
by Amy D. Shojai and the editors of Prevention for Pets
Four Paws Five Directions
A Guide to Chinese Medicine for Cats and Dogs
by Cheryl Schwartz, DVM
Excellent information about Traditional Chinese Medicine, from theory to treatment.
Foods Pets Die For & Protect Your Pet
by Ann N. Martin
Ms. Martin began researching the multi-billion dollar animal food industry in the 1990's, and her expose on what's really in that bag of dog and cat food is shocking. Protect Your Pet covers other aspects of companion animal health, including over-vaccination, cancer, and the raw diet debate.
Pet Allergies: Remedies for an Epidemic
by Alfred J. Plechner, DVM and Martin Zucker
The bible on using food and diet to prevent and heal illness.
The Allergy Solution for Dogs
by Shawn Messonnier, DVM
Natural and conventional therapies to ease discomfort and enhance your dog's quality of life.
Animals, Nature & Albert Schweitzer
editing and commentary by Ann Cottrell Free
Here's Harmlessness
An anthology of Ahimsa, a sanskrit term meaning non-killing, non-injuring, non-harming. Defined in modern life as Dynamic Harmlessness.
Ahimsa
by Nathaniel Altman

Animal Liberation
by Peter Singer
"The Book That Started a Revolution!"
"Singer's documentation is unrhetorical and unemotional, his arguments tight and formidable, for he bases his case on neither personal nor religious nor highly abstract philosophical principles, but on moral positions most of us already accept." The New York Times Book Review

All Heaven in a Rage: Essays on the Eating of Animals
available from MBK Publishing.
On Video:
K-911 Emergency First Aid
with Dr. Keith Gordon
The video the ASPCA calls "Concise, Detailed and Medically Sound" and The Book of the Month Club labelled "Essential."
Adopting the Racing Greyhound
by Cynthia Brannigan
Read the book before you apply to adopt your greyhound. It will get you LOTS of bonus points with any adoption group!
What Vets Don't Tell You About Vaccines
by Catherine O' Driscoll
Natural Dog Health & Natural Cat Health
by Celeste Yarnell
Homeopathic Medicine for Dogs and Cats
Small Doses for Small Animals
by Don Hamilton, DVM
Animal Communication
by Penelope Smith
Animal Healing and Vibrational Medicine
by Sage Holloway

Vibrational Medicine
3rd Edition
by Richard Gerber, M.D.
A profound exploration of the subtle energy fields, written in an easy to understand style. This is truly the medicine of the future.
The Ultimate Diet
by Kymythy Schultze
Ms. Schultz offers another popular version of the raw food diet.
The Holistic Guide for a Healthy Dog
by Wendy Volhard and Kerry Brown, DVM
Full of information, with guide to understanding your dog's blood work results and in depth treatment plans for specific diseases. Ms. Volhard also has another interpretation of the raw diet.
Cats: Homeopathic Remedies &
Dogs: Homeopathic Remedies
by George Macleod, MRCVS, DVSM, Vet FF Hom
The Well-Connected Dog & Acu-Cat
by Amy Snow and Nancy Zidonis
Excellent guides for learning veterinary acupressure. I've taken Amy's class, and highly recommend both her training and acupressure. www.tallgrasspublications.com
The Healing Touch
by Dr. MichaelW. Fox, DVM
A good, basic introduction to massage.
Pack of Two: The Intricate Bond Between People and Dogs by Caroline Knapp
"In Pack of Two, Knapp explores the rich, complicated terrain of human-animal relationships, interweaving her own experiences with those of animal behaviorists, psychologists, and other dog [guardians]."
The Other End of the Leash by Patricia McConnell
Don't Shoot the Dog! by Karen Pryor
If Dogs' Prayers were Answered... Bones Would Rain from the Sky
Deepening Our Relationship with Dogs
by Suzanne Clothier
Ms. Clothier offers a deeply philosophical look at how we interact with our animal companions.
Dogs Never Lie About Love
by Jeffrey Moussaieff Masson
An incredible collection of stories by the author of "When Elephants Weep." This book will really speak to your heart. From the jacket: "Dogs fill our hearts and minds with wonder, but their emotional lives have remained unexplored since Darwin 125 years ago. Now, in "Dogs Never Lie About Love", controversial psychoanalyst Jeffrey Masson brilliantly navigates the rich inner landscape of "our best friends." As he guides readers through the surprising depth of canine emotional complexity, Masson draws from myth and literature, from scientific studies, and from the stories and observations of dog trainers and dog lovers around the world. " This is a MUST read!
Pieces of My Heart — Writings Inspired By Animals and Nature
by Jim Willis
author of "How Could You?", "The Animals' Savior," "The Basset Chronicles" and other favorites."If one book can make a world of difference for animals, this is it." Available as a fundraiser. Link
The Dog Who Loved Too Much: Tales, Treatments, and the Psychology of Dogs
by Dr. Nicholas Dodman
Dr. Dodman offers amazing new treatment protocols for difficult behavioral problems.
Beyond Obedience
by April Frost with Rhondi Lightmark
No more stomp and jerk dog training. Ms. Frost teaches you how to develop your relationship with your pet to facilitate a closer, more rewarding relationship.
The Dog Whisperer: A Compassionate Non-Violent Approach to Dog Training
by Paul Owens with Norma Ekroate
It works for dogs, too!
The Intelligence of Dogs
Canine Consciousness and Capabilities
by Stanley Coren
Save the Animals!
101 Easy Things You Can Do
by Ingrid Newkirk, National Director, People for the Ethical Treatment of Animals
The Pet Surplus
by Susan Seidman
Nobody wants to dwell on gruesome statistics about companion animals needlessly put to death everyday for lack of homes. When we hear that literally millions meet that grim fate, we tend to wonder what we can do about it.

Susan Seidman, author of "The Pet Surplus," subtitled "What every dog and cat owner can do to help reduce it" (Xlibris $16), offers some concrete suggestions -- along with a perspective on the causes of the "pet surplus."
"I addressed my book to pet owners," said the author from the Long Island home she shares with three cats. "I've had people ask me if this is 'another book about the importance of spaying and neutering.' That's an easy one to answer. Why would I spend 3 1/2 years and write 75,000 words just to say 'get your pet fixed'?
"That would be awfully boring," she said with a laugh.
More information about the book from an article by Joan Lowell Smith...
Fiction:
My Dog Tulip
by J. R. Ackerley